King Khalid International Airport
Airport wayfinding masterplan for all terminals and design of wayfinding elements focusing on flexibility and adaptability.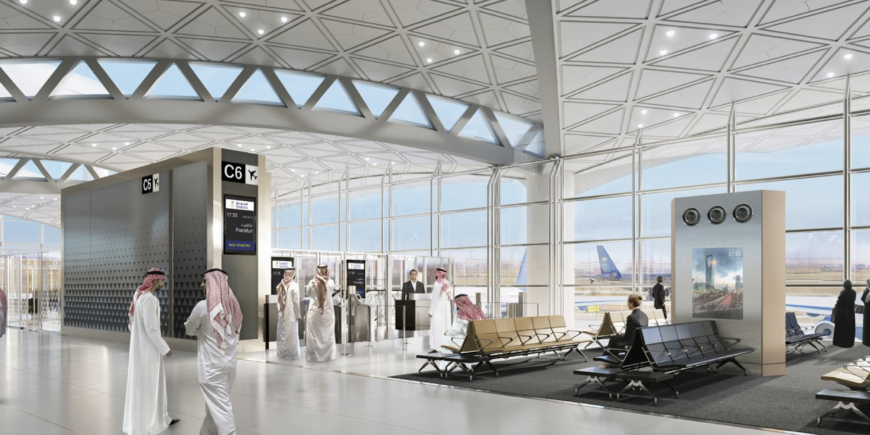 King Khalid International Airport in Riyadh is one of the three biggest airports in Saudi Arabia hosting around 26 million passengers every year.
In 2017 Triagonal was brought on to take part in the work related to the refurbishment of Terminal 3 and Terminal 4. When fully realised the two terminals will act as the international hub for the capital. On this project, we worked as part of the Dar Al Handasah team for Chapman Taylor.
The scope of the project included the complete design of signage and wayfinding throughout the two terminals and the terminal link building:
– Terminal 4 had never been used, and therefore, the main task here was to develop a wayfinding system that enables the terminal to be fully functional and operational taking into consideration all facilities and capacities.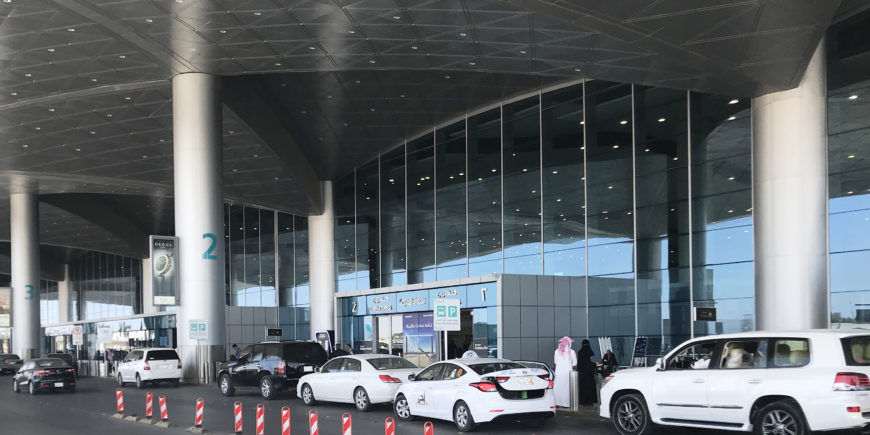 – Terminal 3 needed to be transferred from a domestic terminal to an international one, and therefore, a completely new wayfinding system was needed that took into consideration all the added functionalities including an expansion of the departure area.
– The link between the two terminals needed an upgraded wayfinding system to create a fully operational retail space.
Alongside this project Triagonal was hired in to work directly for the airport – Riyadh Airports Company – to develop an overall wayfinding manual that should function as a masterplan for the entire airport's wayfinding design.
Therefore, Triagonal expanded the work to include a new wayfinding strategy and signage guideline for Terminal 1, 2 and 5 as well as exterior sites and access roads. This included a new industrial design and graphic design for all wayfinding elements.
Info
Client: Chapman Taylor/ Riyadh Airports Company
Location: Riyadh, Saudi Arabia
Project Period: 2017-2018
Want to know more?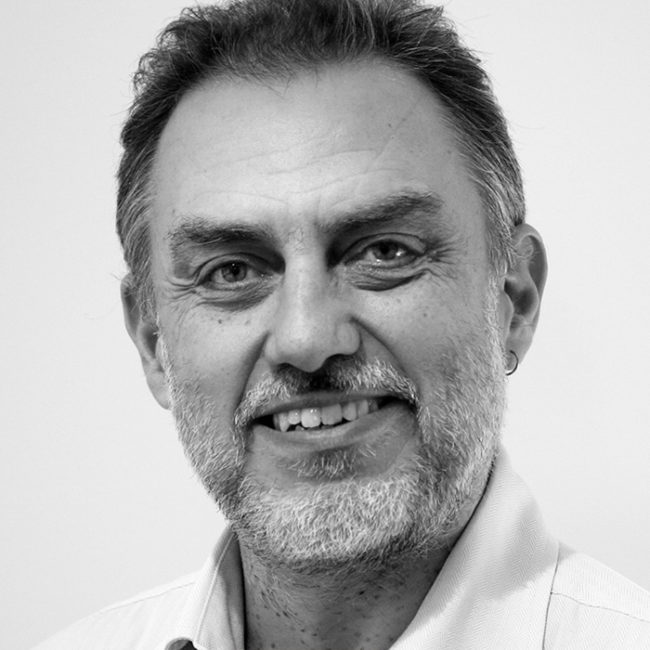 Nicolai Okkels
Director, Transportation